Trying to plan a summer filled with adventure and family fun? You've come to the right place! Macaroni Kid Lincroft-Holmdel-Tinton Falls has put together all of the amazing community activities, day trips near New Jersey, and summer festivities in one place for you to make your 2021 summer amazing!
Special thanks to our sponsor Melrose Realty!
The support of our sponsors allows us to continue to offer Macaroni Kid Lincroft-Holmdel-Tinton Falls at no cost to you. Read more about Melrose Realty at the end of our Macaroni Kid Lincroft-Holmdel-Tinton Falls Summer Fun Guide and please support local businesses like Melrose Realty whenever you can!
For this special edition, we've compiled local events, day trips, and all of the summer festivities you can explore with your family. Additionally, remember to always:
*Check the Macaroni Kid Lincroft-Holmdel-Tinton Falls Event Calendar to see what's happening daily. Our Macaroni Kid Lincroft-Holmdel-Tinton Falls edition covers these Monmouth County towns: Lincroft, Holmdel, Tinton Falls, Red Bank, Shrewsbury, Middletown, Colts Neck, Rumson, Fair Haven, Little Silver, Highlands, Atlantic Highlands, Sea Bright, Farmingdale, Wall, Jackson, and Howell.
*Register for summer day camps - weekly, monthly, and full summer options featuring some amazing exclusive discounts can be found inside our 2021 Summer Camp Guide.
Here's our amazing Macaroni Kid 2021 Ultimate New Jersey Summer Adventure Guide!
Click on the location or event name for more details. Tell them you saw it on Macaroni Kid.
---
LOCAL FAMILY FUN IN OUR COMMUNITY
Six Flags Great Adventure - Theme Park, Hurricane Harbor, Drive-Through Safari
Railroad Plaza Park + Playground in Allenhurst nestled between the train station and lake off Corlies Avenue
---
DAY TRIPS
---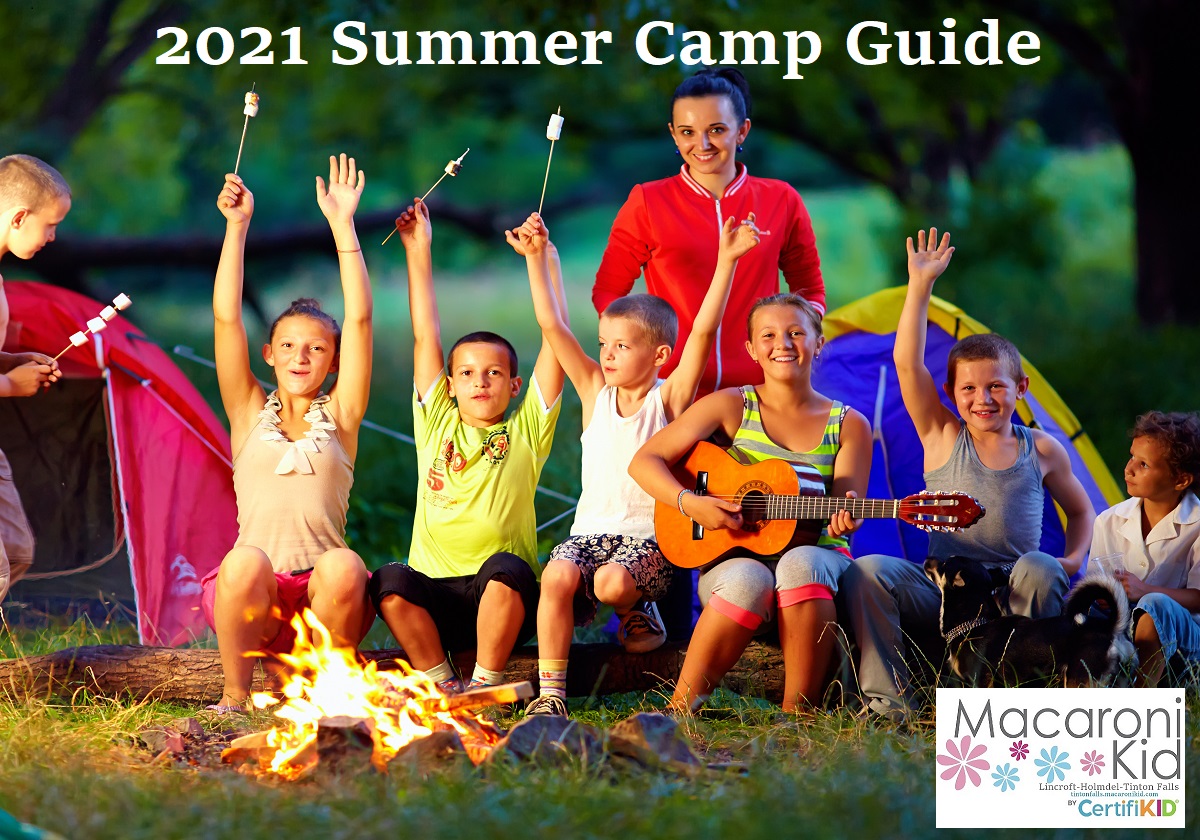 Macaroni Kid 2021 Summer Camp Guide
---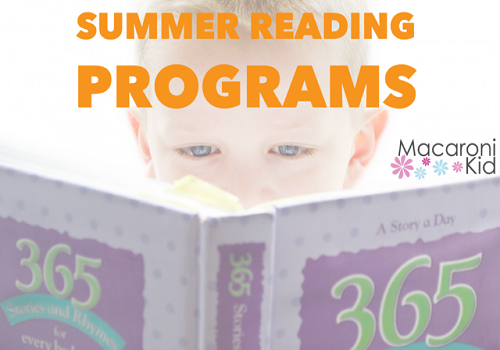 In addition to all of the great summer reading programs offered by our local libraries, there are a multitude of others available to your children. Many of these programs offer free rewards for completion of the program, which is a nice bonus in addition to watching your child indulge in reading time during the lazy summer days. Below is our Macaroni Kid 2021 Summer Reading Club & Program Guide for you.
Amazon Summer Reading Challenge
Amazon Summer Reading Challenge: Read any 8 books this summer and keep track. Bring back your list to an Amazon store (Paramus or NYC) by September 2nd and receive a Star Reader Certificate and $1 off your next book at Amazon Books. Limit of one offer per school aged child (Grades K-8). Details at this link.
Barnes and Noble Summer Reading for Kids
Read any eight books this summer and record them in the Summer Reading Journal. Tell them which part of the book is your favorite, and why. For kids in Grades 1-6. Bring your completed journal to a Barnes & Noble store between July 1 - August 31, 2021. Choose your FREE reading adventure from the book list featured on the back of the journal found at this link.
Chuck E. Cheese Summer Reading Rewards
Read every day for two weeks, mark off the reading rewards calendar found at this link, and bring it in for 10 FREE play points!
iPlay America - Danny iPlay's Summer Book Club
Read 5 books June 1- September 12, 2021 and get a FREE iRide Plus Pass that will be valid October 4-November 7, 2021. Details at this link.
New York Times Summer Reading Contest for Teenagers (Ages 11-19)
In it's twelfth year, the New York Times invites kids ages 11-19 every Friday from June 11 through August 19 to answer same question: What got your attention in The Times this week? Why? Anyone 11 to 19 years old from anywhere in the world can post an answer and they select winners at the end of every week to have their writing published. Full details can be found at this link.
Scholastic Summer Reading Challenge
Read & log minutes all summer from April 26 - September 3, 2021 at this link. Kids will be encouraged to track their reading streaks™ to earn rewards and unlock book donations, with the goal of donating 100,000 books by July.
Sylvan's Learning Book Adventure Program
Kids in grades K-8 can search for books, read them offline, come back to quiz on what they've read, and earn FREE prizes for their reading success. Prizes in the past have included things like temporary tattoos, magazines, chocolate, books, and more.
SYNC Free Summer Audiobook Program for Teens
Teens ages 13 and up are eligible for free content in SYNC's twelfth year of its free summer audiobook program. Each week, your teen can receive two thematically paired audiobooks. Over the course of the ten week program, they have the opportunity to listen to twenty new book titles this summer!
TD Bank
Kids in grades K-5 can complete the Summer Reading Log with ten books of their choice during Summer 2021 and bring it into TD Bank to receive $10 deposited into their new or existing young saver account.
---
Special Thanks to Our Sponsor: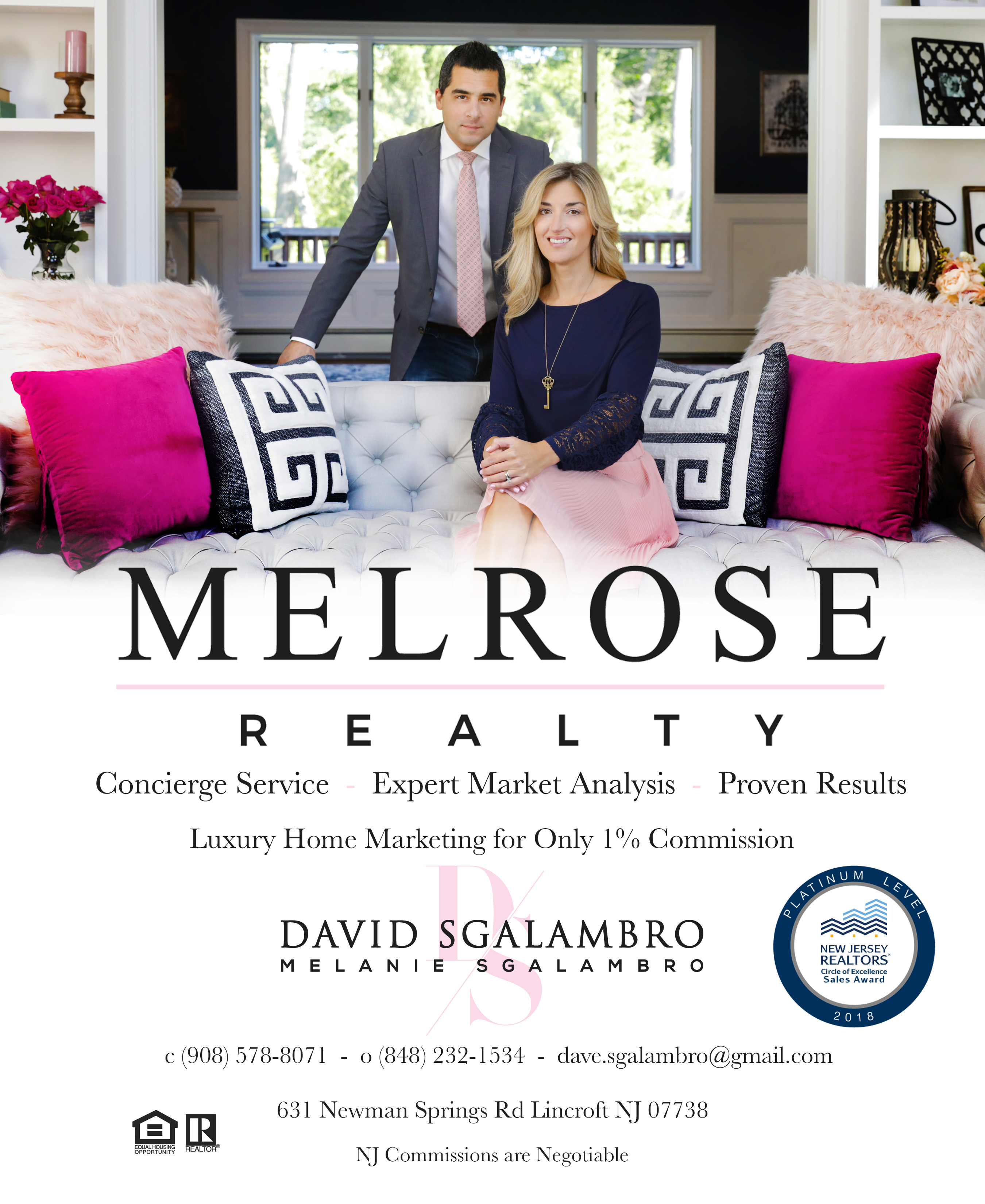 After the last 15 months, we're proud of how this community has persevered and continued to stay positive and supportive of each other as well as of local businesses. Much like the summer months, this real estate market is HOT!
Melrose Realty is happy to serve this community and help our neighbors in any of their home buying and selling needs. We hope for a healthy and joyful summer for everyone!
---
🌸🌸🌸
Looking for more family fun in Lincroft, Holmdel, Tinton Falls, Red Bank, Shrewsbury, Middletown, Colts Neck, Rumson, Fair Haven, Little Silver, Highlands, Atlantic Highlands, Sea Bright, Farmingdale, Wall, Jackson, and Howell New Jersey?