Welcome to our 2021 Macaroni Kid Summer Camp Guide. Below, in alphabetical order, is a brief description of each exciting camp program along with the link to their full listing. Adventures await your kids this summer at these daily, weekly, or multi-week programs! We suggest that you: (1) Bookmark this guide;(2) Click on the camp's name for all of the detailed summer camp details, pricing, location, contact, and registration information; (3) Contact each camp directly for help registering for their programs or with questions. Tell them you found their information on Macaroni Kid, and they'll be pleased to help answer your questions and get your child(ren) registered for this summer; (4) Don't wait! Secure your child's space in these camp programs early.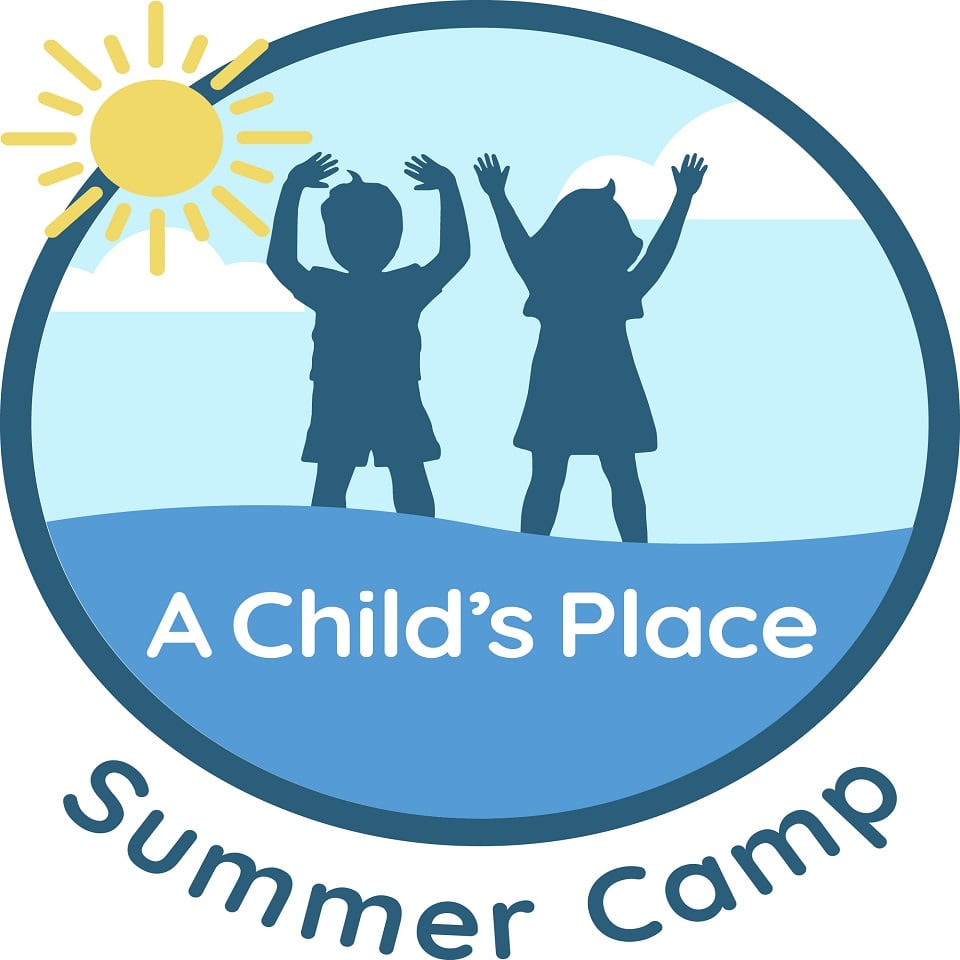 A Child's Place Summer Camp - Located in Lincroft, A Child's Place Summer Camp is for children ages 3 1/2 to 9 years old. We offer 6 weeks of camp 5 days per week, either half day (9am-12pm) or full day (9am-3pm), beginning on Monday, June 21st. Flexible sign-up options are available. Theme weeks are offered in addition to regular activities such as swimming, water play, mud-hole, arts and crafts, games, and much more. The pool is on site. Theme weeks this year include Ninja Warriors, Future Chefs, Project Runway, and Regatta Races. Small, safe groups! Includes a daily, healthy snack. Visit www.achildsplaceschool.com/summercamp for more details and the registration form. Call 732-747-0141 or e-mail shannon@achildsplaceschool.com with inquiries. Tell them you saw it on Macaroni Kid.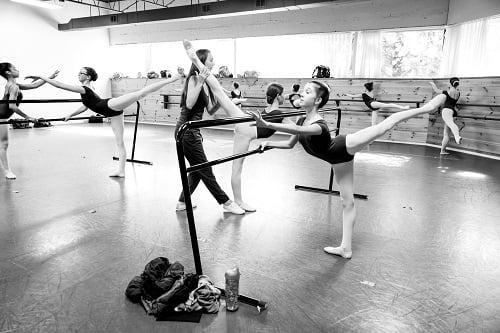 Academy of Dance Arts - The Academy of Dance Arts is Monmouth County's only true Pre-Professional dance studio, since 1985. Our award winning summer faculty, including former pros, safely teaches technique, not routines, and can train students to be pros. Whether students want to learn how to dance without the pressure of performing or pursue a dance career, our approach empowers students of all levels, ages 3-18 & adults, with life skills they can use in any career. Our summer program includes age/level appropriate weekly classes & week long intensives in Ballet, Pointe, Modern, Contemporary, Hip Hop, Tap, Pilates and Ballroom as well as in studio and theater performances! Summer registration is open. Contact our knowledgeable staff and/or visit our website today to learn about all our summer offerings and schedule a placement class in our secure, professional grade studios. Be sure to mention Macaroni Kid for one free trial class! www.ADANJ.com | info@ADANJ.com | (732) 842-9262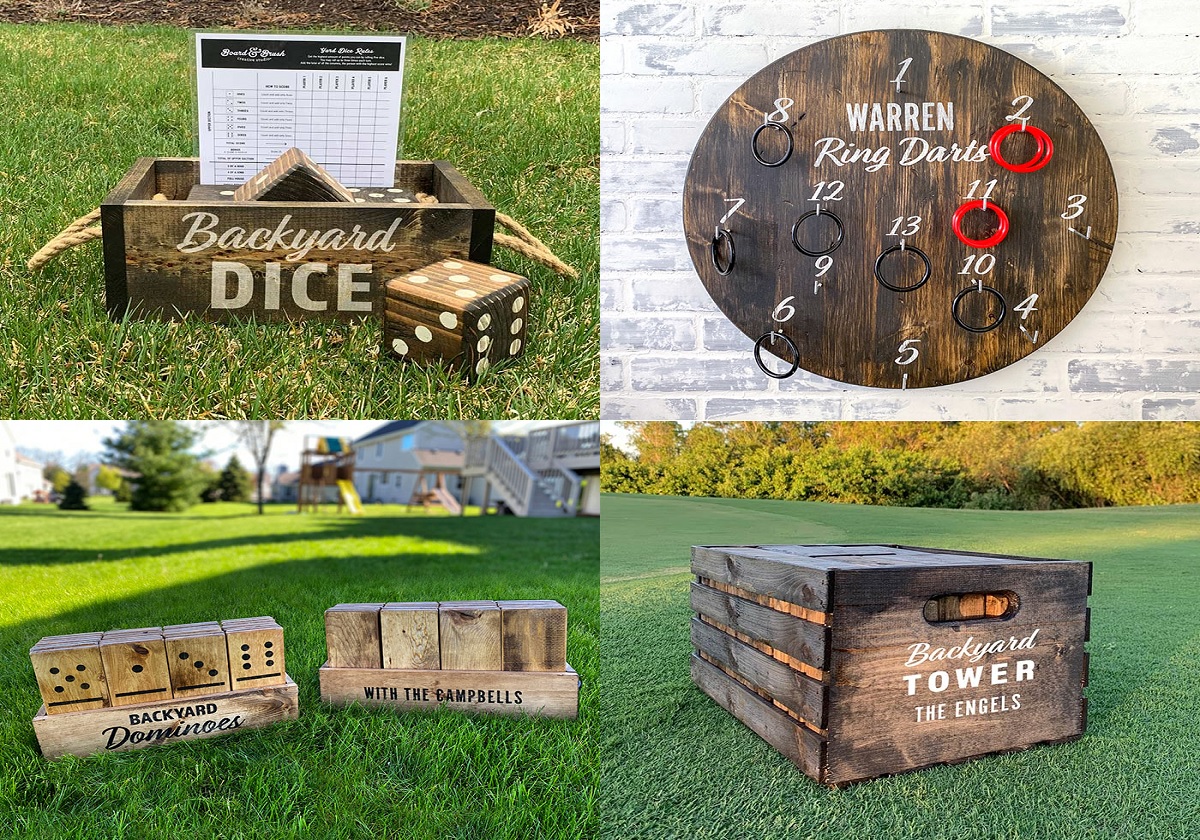 Board and Brush Creative Studio - An educational DIY workshop to give your kids a creative outlet. We will teach art techniques and skills while helping them gain an understanding of the materials we use to build our fun projects. Each session will cover basic tools, safety, techniques, color theory, and more about creating art! Our summer program is a fantastic way to help your kids de-stress and give them a creative outlet they have been missing! We will be working on various backyard game projects through out the summer and a variety of other items which the kids will be able to use. Each session will be one week long. Camp will begin June 21, 2021 and run through September 3, 2021, 10AM - 1PM daily. Ages 7+ (please, no younger). Camp themes will change weekly. Price per week is $200.00 per child, which will include projects and a daily snack. Call 732-955-9097 or e-mail redbank@boardandbrush.com for inquiries. To reserve your spots, please visit this link. Tell them you saw it on Macaroni Kid.
Camp Coconuts - Camp Coconuts celebrates its 10th Anniversary! Camp Coconuts is summer day camp in Hazlet, NJ for kids ages 4-14. Camp day programming runs from 9 am to 4 pm each day with before & after care available. Each group will enjoy its own mix of balanced programming favorites that include Red Cross swim lessons, free swim, water inflatable obstacle course, GaGa, ice skating, martial arts, science & nature, music, adventure, the arts, ceramics, athletics, archery, trips off-site, special event theme days, AND MORE! Camp Coconuts is situated in Hazlet New Jersey at the Hazlet Township Swim and Tennis Club and offers four pools: a splash pool, a step pool for beginners, an Olympic size main pool, and a diving tank with a water slide. Additional amenities include a snack stand, shade pavilions, restrooms, shaded picnic areas, athletic fields, volleyball court, tennis courts, roller rink, playgrounds, zip line, diving boards, water slide, rock wall, and nature trails. We have 10 Amazing weeks planned for the 2021 season starting June 21 to August 27! To schedule a tour today call (732) 856-9473 or email us at CoachD@CampCoconuts.com.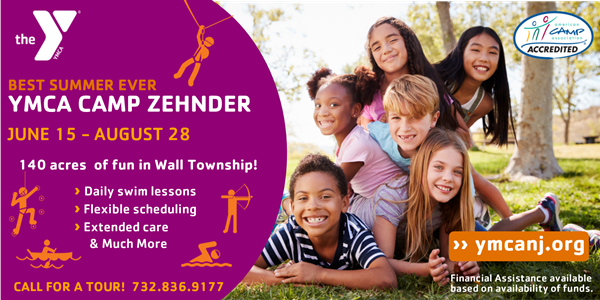 Camp Zehnder - YMCA Camp Zehnder is located on 140 acres in Wall, NJ. It's where kids 3-15 explore nature, discover new talents and activities, and make lasting friendships all summer long. With safety top of mind, kids explore their potential through outdoor adventure including swimming, biking, archery, kayaking, fishing, sand volleyball, nature trails for hiking, music, and team building. Older campers learn about social responsibility and participate in fun community service projects that help make our community better. 2021 Camp Registration is now open at this link.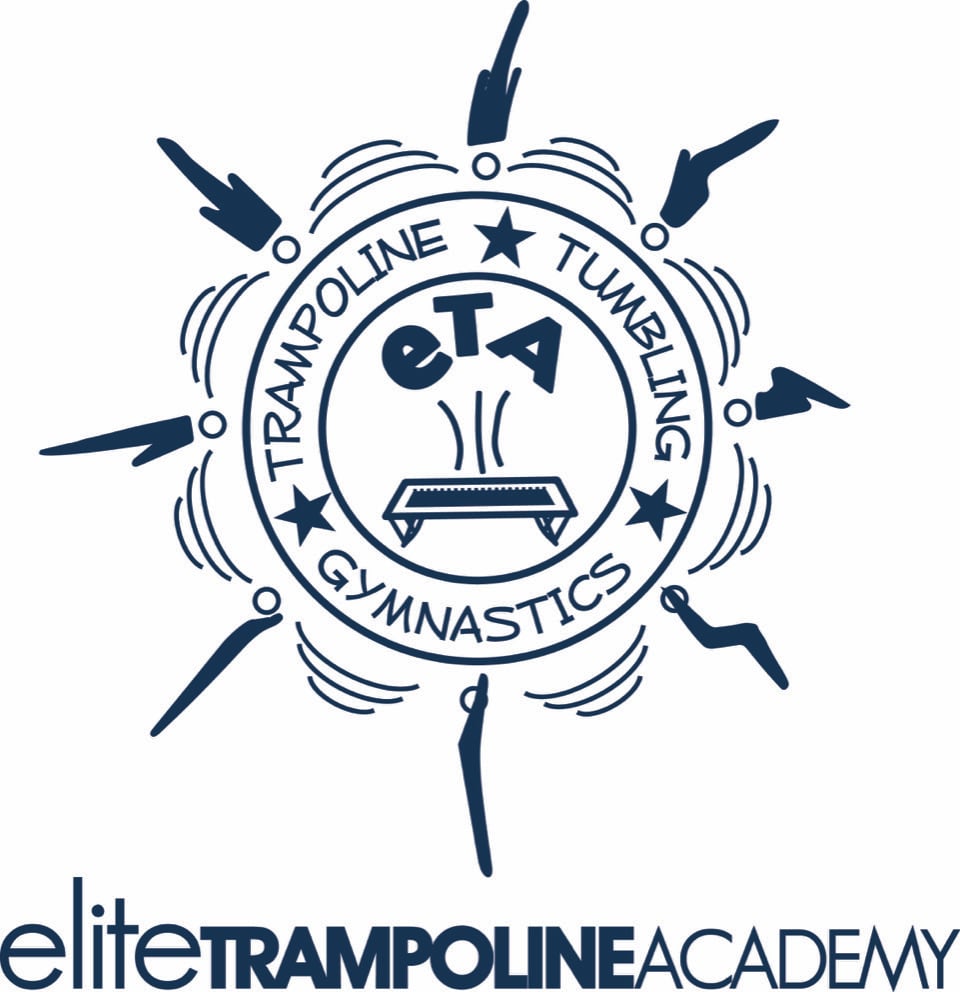 Elite Trampoline Academy - Elite Trampoline Academy and Elite Learning Academy are partnering up to offer an ELITE SUMMER PROGRAM for kids ages 5-14 that balances athletics and academics each week. Our Summer Program runs Monday to Friday from 9am to 4pm. Kids will learn the basic foundations of trampoline, tumbling, and gymnastics through individualized instruction, games and challenges and they will engage in hands-on academic-based activities centered around science, math, reading, and more! We also offer a half-day gymnastics only program from 9am to 12pm. The Elite Summer Program will run weekly from June 21 to August 27 with before/after care available. To take advantage of our discounts and incentives, access the Macaroni Kid exclusive discount offer at this link and save 16% on one week of full day camp! For more information, visit our website at www.elitelearningacademynj.com or call us at (732) 747-4000. Tell us you saw it on Macaroni Kid.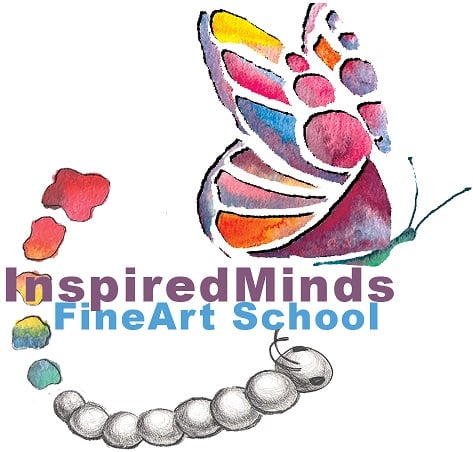 Inspired Minds Fine Art School - Inspired Minds will be having In-Studio and Virtual Summer Programs this year. They offer small classes with social distancing and lots of specialized attention that enable our teachers to instruct, guide, and inspire artists of all ages and skill levels. Summer camps and weekly classes for ages 5 through teens are available in June, July, and August in Drawing, Mixed Media, Painting, Oil Painting, Sculpture, Watercolor, Printmaking, Giant Painting, and more. Also, check out our Friday night drop-off art program. 10% Discount for NEW Students when you mention Macaroni Kid or use code MACARONI when registering online.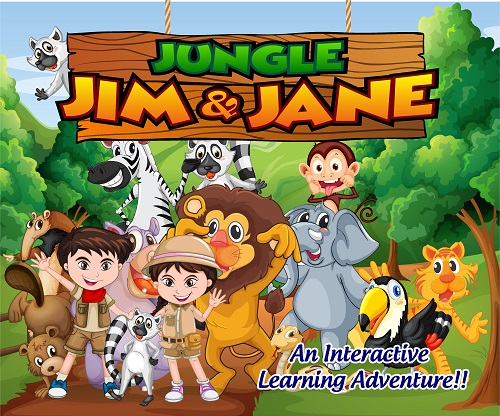 Jungle Jim and Jane, Inc. - Book your camp field trips today for an exciting summer adventure by contacting Michelle Loutfi at 732-872-4380 or junglejimandjane@gmail.com. Jungle Jim and Jane is a family owned and operated, state-of-the-art indoor soft playground & amazing party center for children and toddlers who desire a safe, imaginative, challenging and fun environment to exercise, play and explore. We offer an incredible, interactive learning experience for your children with a host of both physical and intellectual games which will inspire them to move and play while developing both their minds and bodies. At Jungle Jim & Jane we offer a multi-faceted, colorful, jungle themed climbing structure, projection slide, wall, floor and ball pit games, as well as arcade games and an old school photo booth! For the little ones we are equipped with a designated self-contained soft play area providing games and activities that encourage hand-eye coordination as well as standing and body awareness. We are committed to providing a memorable experience in a safe and super clean environment that your children will want to revisit again & again!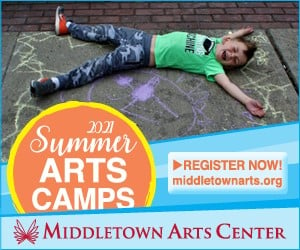 Middletown Arts Center - Immerse your children, ages three and older, in the arts at the Middletown Arts Center's (MAC) Summer Arts Camp! There are half and full day weekly offerings with before and after care options for working parents. Camps begin the week of June 14 and run until September 3. You can choose the weeks that fit your needs. "We are not your average day camp," said Maggie O'Brien, Executive Director. "We offer a safe, nurturing, air-conditioned environment with an amazing staff and talented and caring instructors. This year, we have two locations with camps being held both at the Arts Center and at our new MAC Annex on Kings Highway. We safely engage campers in a creative environment and enrich their lives through dance, stage performance, fine arts, crafts, music, and more while they are also having fun. We give kids time to stretch, move, breathe, and enjoy the sunshine, too." Campers do not need to be Middletown residents to attend. Space is limited and camps fill up quickly. Please visit our website to see the complete Summer Arts Camp listing and secure a spot for your child today! Call (732) 706-4100 with questions and remember to tell them you saw it on Macaroni Kid.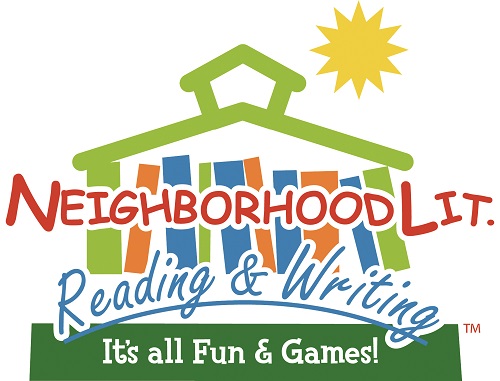 Neighborhood Lit - Looking to get back into the classroom this summer? Summertime at Neighborhood Lit is your answer! Now more than ever, it's so important to avoid your child's summer literacy setback. With Neighborhood Lit, your kids will have so much fun reading and writing all summer long! Our Summer schedule includes both live and virtual one-on-one classes that are packed with activities and meet for two hours one day each week. Summer programs run for 10 weeks from the last week in June until the last week in August. Flexible enrollment is available so you can tailor your registration to the amount of weeks you need for your children. Sign Up Early! We sold out last year and room is extremely limited this year with only two of our classrooms running. Programs are available for Pre-K through 6th grade students. Request dates by completing our online form, contacting us directly at 732.625.1111, or emailing Janice@neighborhoodlit.com. Registration requires us to confirm class availability for your select dates.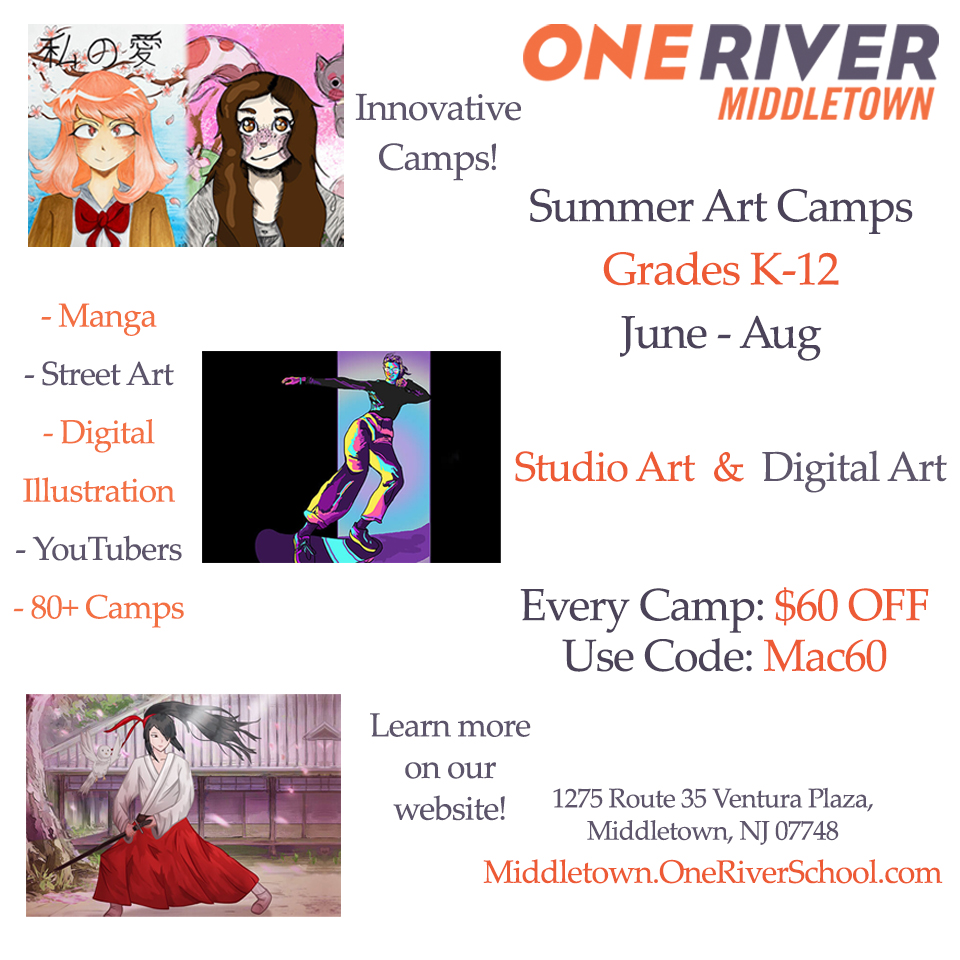 One River School of Art + Design - One River School of Art + Design - Middletown offers over 80 weekly summer camps - IN-STUDIO and ONLINE - for students in grades K-12 from June thru August. Camps are packaged in half and full day options across art, digital art and design. Join us for Manga, Street Art Painting, YouTubers, Digital Illustration, Sculpture, Digital Anime, Scene Animations, The Graphic Novel, Photography, and MORE. Our unique project-based method provides a learning experience that is appropriate for all ages and all skill levels. As a result, our students have more fun, learn faster and create more compelling outcomes. Our state-of-the-art facility has been designed to provide an inspirational backdrop that stimulates creative engagement. We provide all of the materials to make the experience as convenient and cost-effective as possible. Register today at this link and save 15% on your One River School of Art + Design - Middletown Camp.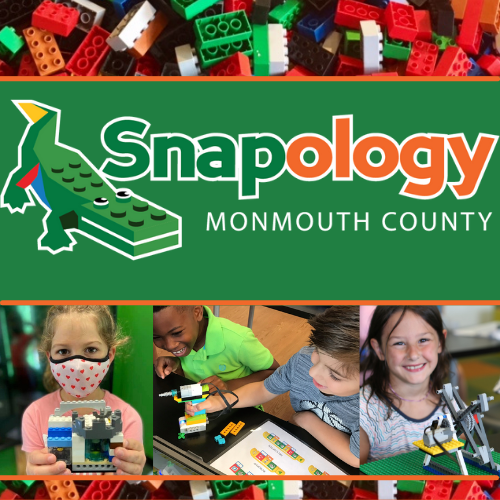 Snapology - Snapology of Monmouth County will be offering in-person small group camps at our Discovery Center in Shrewsbury, and at other locations throughout Monmouth County all Summer! Join us for STEM Camps such as LEGO® Building, Robotics, Coding, Minecraft®, Animation Movie-Making, Video Game Design, Engineering, Art, and more hands-on creative camps for kids ages 5-14! Our camp programs run 6/14-9/3. Sign up for half day or full day camps, plus before and after care options. Inspire your kids to build, explore, experiment, and safely socialize this Summer. View the full schedule of Snapology of Monmouth County Camps here. *Please enjoy 15% off camps with code MACKIDSNAPSUMMER. Contact us for more information at monmouthcounty.snapology.com or 732-965-7627.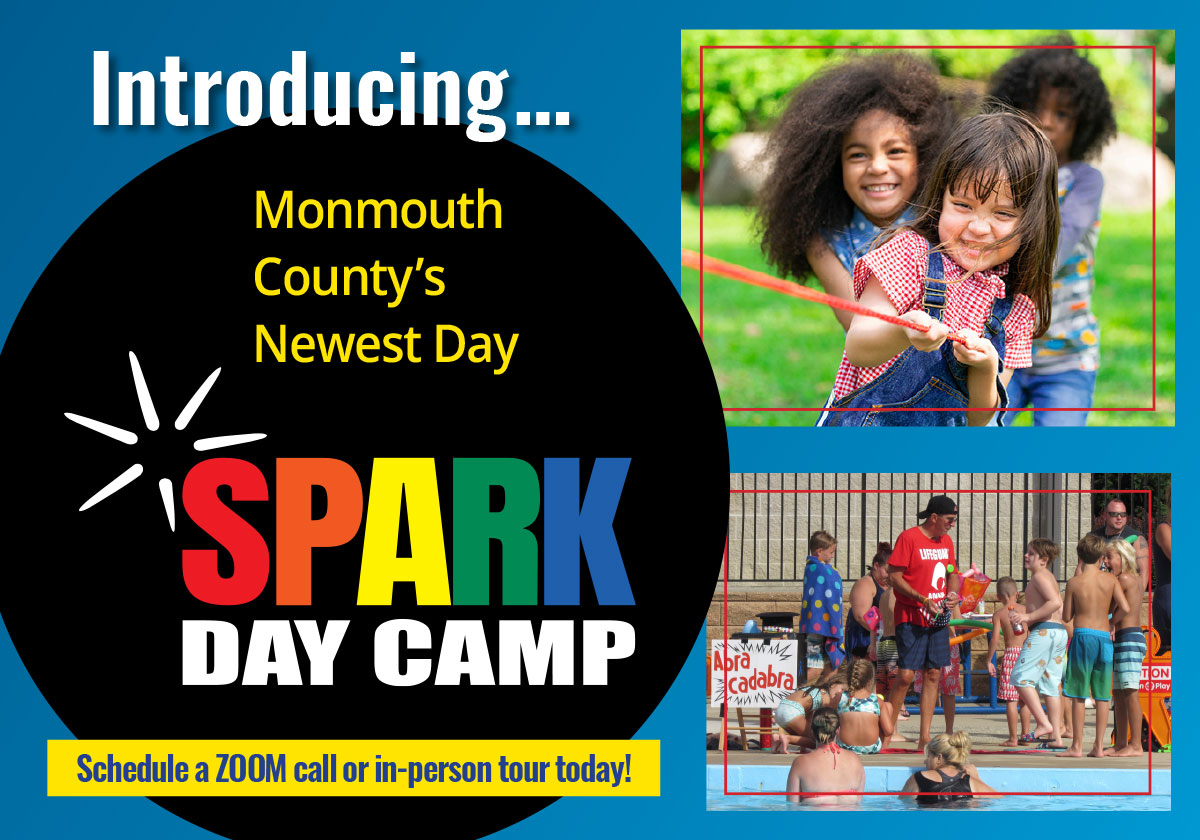 SPARK Day Camp - SPARK Day Camp provides summer programs for campers from ages 6 to 12 years old from June 28th through August 20th from 9am-4pm with extended care from 8am-6pm. Campers can register for a minimum of two weeks, up to our eight-week full summer. Weeks do not have to be consecutive. SPARK Day Camp features two full-sized ice skating rinks, acres of natural wooded areas, GaGa pits, human foosball, climbing trees with low ropes apparatus, three outdoor pools, an artificial turf field, laser tag, indoor facilities for creative and performing arts, and so much more. SPARK Day Camp's mission is to empower campers to feel positive about themselves and grow as confident individuals as they further their skill development and learn to be supportive members of an inclusive camp community. "We aim to develop 'Camp People', who look forward to giving back." SPARK is offering an exclusive 13% discount on tuition through our exclusive deal link here. Space can be reserved with a $500 deposit followed by a monthly payment plan.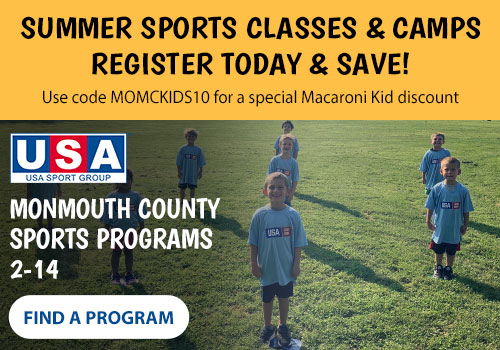 USA Sport Group - USA Sport Group has brought together the finest sports offerings into one place, making it easier for parents and players to find all of the sports camps and classes they want all year long. USA Sport Group offers different sports classes and camps for kids 2-14 at all levels. Our programs are organized and coached by fully qualified, highly trained coaches that not only make sure the children learn proper technique but create a positive, safe, fun and friendly learning environment. Coaches undergo a rigorous selection process to ensure that not only do they know their sport; they also know how to get the best out of each participant. USA Sport Group is proud to partner with Macaroni Kid to promote our sports classes and camps. We are offering all subscribers a special discount code for them to use while registering for our programs: MOMCKIDS10