Welcome to our 2020 Macaroni Kid Summer Camp Guide. Below, in alphabetical order, is a brief description of each exciting camp program along with the link to their full listing. Adventures await your kids this summer at these daily, weekly, or multi-week programs! We suggest that you: (1) Bookmark this guide;(2) Click on the camp's name for all of the detailed summer camp details, pricing, location, contact, and registration information; (3) Contact each camp directly for help registering for their programs or with questions. Tell them you found their information on Macaroni Kid, and they'll be pleased to help answer your questions and get your child(ren) registered for this summer; (4) Don't wait! Secure your child's space in these camp programs early.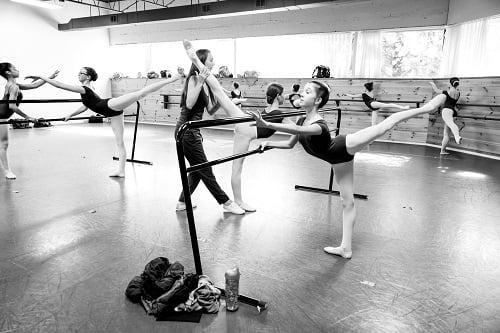 Academy of Dance Arts - The Academy of Dance Arts is Monmouth County's only true Pre-Professional dance studio, since 1985. Our award winning summer faculty, including former pros, safely teaches technique, not routines, and can train students to be pros. Whether students want to learn how to dance without the pressure of performing or pursue a dance career, our approach empowers students of all levels, ages 3-18 & adults, with life skills they can use in any career. Our summer program includes age/level appropriate weekly classes & week long intensives in Ballet, Pointe, Modern, Contemporary, Hip Hop, Tap, Pilates and Ballroom as well as in studio and theater performances! Summer registration is open as of February 20th. Contact our knowledgeable staff and/or visit our website today to learn about all our summer offerings and schedule a placement class in our secure, professional grade studios. Be sure to mention Macaroni Kid for one free trial class! www.ADANJ.com | info@ADANJ.com | (732) 842-9262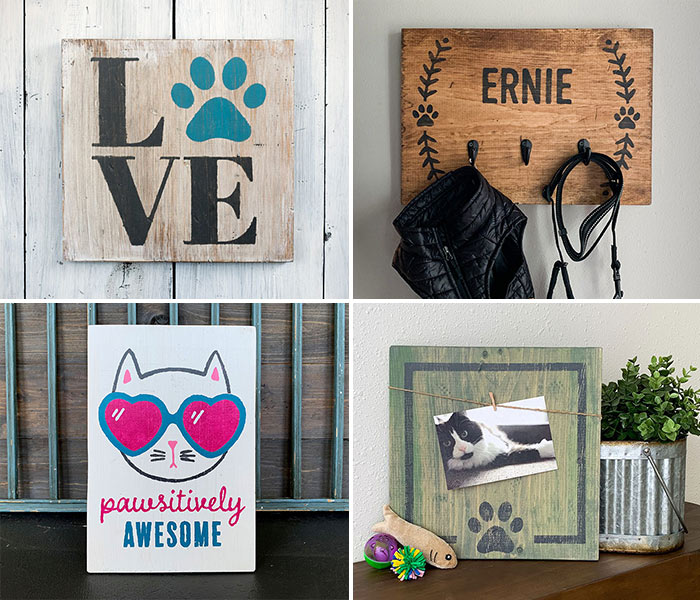 Board and Brush Creative Studio - Looking for a fun summer camp for your child? Check out our Kids' Camp Workshops! Summer-themed Camp includes four unique DIY projects each week including one with personalization. We provide all the materials and instruct your child step-by-step over the course of four workshops to create fun, whimsical pieces to add to their rooms! Themed snacks and drinks will also be provided. You can pick and choose which weeks you would like to attend or sign up for all 7 workshops. Alternatively, purchase our Kids Camp @Home Kits. Perfect for children 5-12 years old. One week includes 4 themed classes from 10am - 12pm Monday –Thursday. The cost for 4 days of in studio class is $175. The cost for @Home Kits Kids Camp boxes is $118. Projects will vary each session. Sign up now at this link! Tell them you saw it on Macaroni Kid.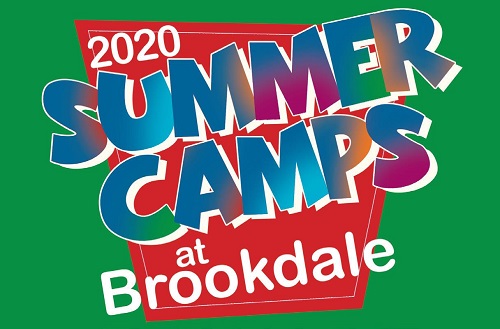 Brookdale Community College Camps-On-Campus - In keeping with the safety of our camp families, Brookdale's On-Campus camps are cancelled for Summer 2020. However, summer learning fun HAS NOT been cancelled! Please check out our online Digital Arts camps. We are pleased to offer virtual summer camps all summer long. An EXPANDED menu of digital arts Black Rocket online camps are available at a REDUCED PRICE. (Camps-on-Campus are specially designed to introduce new ideas, provide new perspectives, and spark new interests. We offer exciting new programs for every age and stage. Camps include: digital arts, fine arts, video game design, ocean adventure, drones, day in court, paranormal investigators, journey to vet careers, STEM, business and debate to mention a few.) Join us for your best summer ever!
Camp Coconuts - Camp Coconuts is summer day camp in Hazlet, NJ for kids ages 4-14. Camp day programming runs from 9 am to 4 pm each day with before & after care available. Each group will enjoy its own mix of balanced programming favorites that include Red Cross swim lessons, free swim, water inflatable obstacle course, GaGa, ice skating, martial arts, science & nature, music, adventure, the arts, ceramics, athletics, archery, trips off-site, special event theme days, AND MORE! Camp Coconuts is situated on 17 acres with: 2 state-of-the-art ice rinks, 3 outdoor pools, and plenty of air-conditioned indoor space for camper programming, beach volley ball court, athletic turf, ropes elements/challenge course, programming classrooms, BRAND NEW Laser Tag, and a host of other activity areas for campers. We have 10 Amazing weeks planned for the 2020 season starting June 22 to August 28, 2020! To schedule a tour today call (732) 856-9473 or email us at CoachD@CampCoconuts.com.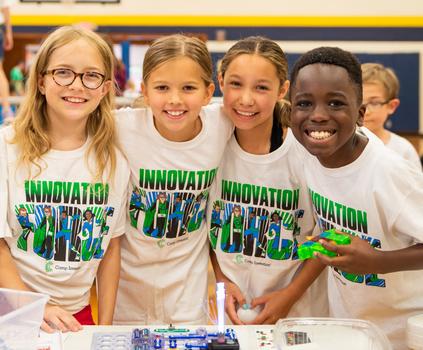 Camp Invention - With this summer's all-new Camp Invention® program, your child's creativity will reach new heights! A nationally acclaimed summer program from the National Inventors Hall of Fame® (NIHF), Camp Invention provides children in grades K-6 with opportunities to collaborate and explore STEM concepts through fun, hands-on challenges designed to build confidence, persistence and creative problem-solving skills. Programs in Rumson and Farmingdale are available this summer. Since 1990, this one-of-a-kind program has been helping children unlock their potential to become creators, innovators and entrepreneurs. Each year, our education team develops a new, action-packed Camp Invention experience that is directly influenced by world-changing inventors, our NIHF Inductees. Camp Invention will provide your child with an empowering environment and an unforgettable experience. Our activities are led by local educators, and one staff member is in place for every eight children. Availability is limited, so visit invent.org/camp or call 800-968-4332 to learn more and secure your child's spot today! Use promo code CIFUN25 to save $25 (expires 5/12/20) or CIFUN15 to save $15 (expires 6/30/20).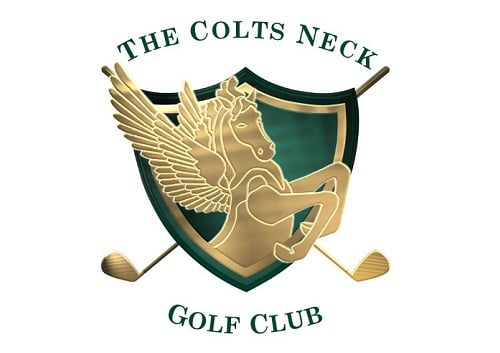 Colts Neck Golf Club's Junior Golf Camps - Junior Golf Camp is offered at The Colts Neck Golf Club for ages 6-16. Weekly golf camp begins the week of June 29th and runs through the week of Aug 17-21. The Junior Golf Camps offer on course instruction daily and a 3/1 student/teacher ratio throughout the summer. Partake in one week or multiple weeks of camp throughout the summer and enjoy the brand new practice area for camp use.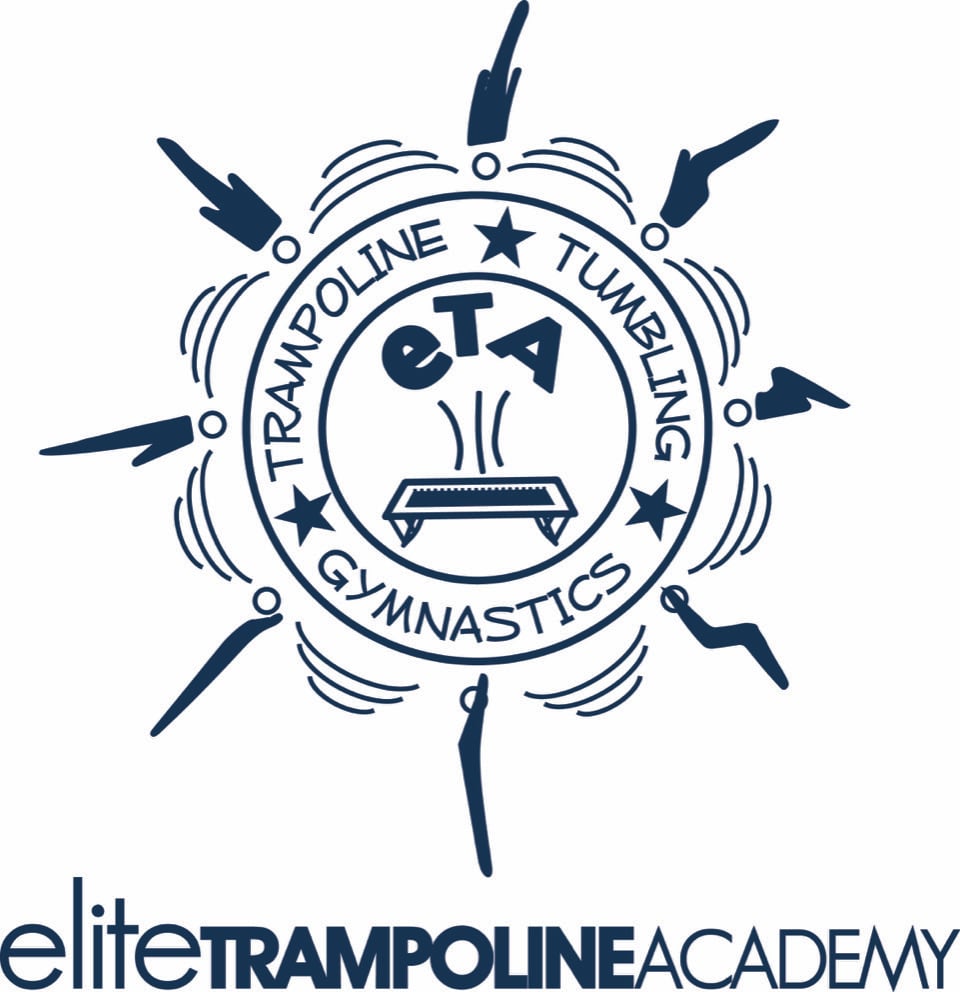 Elite Trampoline Academy - Elite Trampoline Academy Summer Camp Program is fun for all ages! Campers will learn the basic foundations of trampoline, tumbling, and gymnastics, through individualized instruction as well as fun games and challenges. Camp will run June 22 - August 28, Monday through Friday from 9am – 1pm. Campers have the flexibility to book by day or week and special packages and discounts may apply. Early Bird Discount: Book by April 20th and receive 10% off. Just tell us you saw it on Macaroni Kid. For more information, please contact us at 732-747-4000, info@elitetrampoline.com, or click on this link.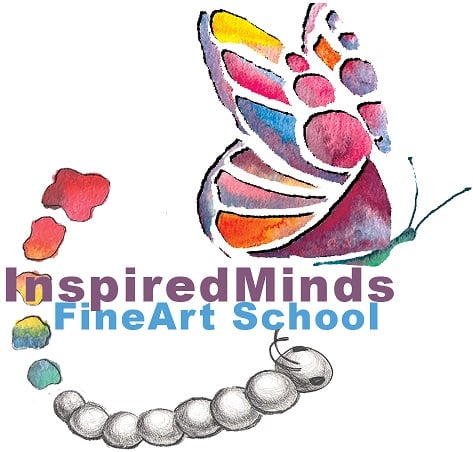 Inspired Minds Fine Art School - Inspired Minds will be having In-Studio and Virtual Summer Programs this year. They offer small classes with social distancing and lots of specialized attention that enable our teachers to instruct, guide, and inspire artists of all ages and skill levels. Summer camps and weekly classes for ages 5 through teens are available in June, July, and August in Drawing, Mixed Media, Painting, Oil Painting, Sculpture, Watercolor, Printmaking, Giant Painting, and more. Also, check out our Friday night drop-off art program. 10% Discount for NEW Students when you mention Macaroni Kid or use code MACARONI when registering online.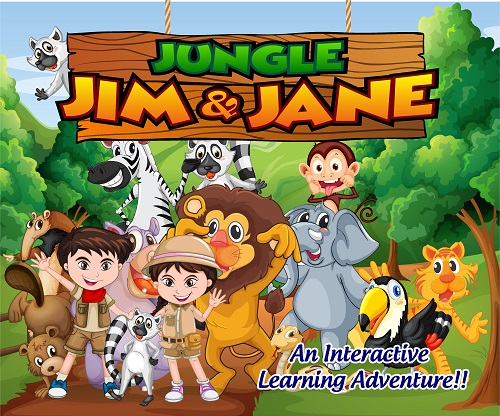 Jungle Jim and Jane, Inc. - Book your camp field trips today for an exciting summer adventure by contacting Michelle Loutfi at 732-872-4380 or junglejimandjane@gmail.com. Jungle Jim and Jane is a family owned and operated, state-of-the-art indoor soft playground & amazing party center for children and toddlers who desire a safe, imaginative, challenging and fun environment to exercise, play and explore. We offer an incredible, interactive learning experience for your children with a host of both physical and intellectual games which will inspire them to move and play while developing both their minds and bodies. At Jungle Jim & Jane we offer a multi-faceted, colorful, jungle themed climbing structure, projection slide, wall, floor and ball pit games, as well as arcade games and an old school photo booth! For the little ones we are equipped with a designated self-contained soft play area providing games and activities that encourage hand-eye coordination as well as standing and body awareness. We are committed to providing a memorable experience in a safe and super clean environment that your children will want to revisit again & again!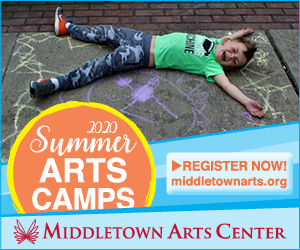 Middletown Arts Center - This summer, immerse your children, ages three and older, in the arts at the Middletown Arts Center's (MAC) Summer Arts Camp! There are half and full day weekly offerings with before and after care options for working parents. Camps begin the week of June 16 and run until September 4. You can choose the weeks that fit your needs. "We are not your average day camp," said Maggie O'Brien, Executive Director. "We offer a safe, nurturing, air-conditioned environment with an amazing staff and talented and caring instructors at our 23,000-square-foot-facility. We work to engage campers in a creative environment and enrich their lives through dance, stage performance, fine arts, crafts, video game design, and more while they are also having fun. We give kids time to stretch, move, breathe, and enjoy the sunshine, too." Campers do not need to be Middletown residents to attend. Space is limited and camps fill up quickly. Please visit our website to see the complete Summer Arts Camp listing and secure a spot for your child today! Call (732) 706-4100 with questions and remember to tell them you saw it on Macaroni Kid.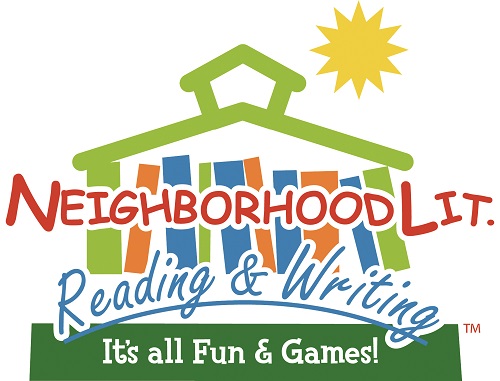 Neighborhood Lit - Looking to avoid your child's summer literacy setback or simply looking to enrich your child's literacy development? Summertime at Neighborhood Lit is lots of fun and helps keep kids reading and writing all summer long! Our schedule is flexible, our classes are small, and our one day a week commitment is convenient for everyone! Workshop classes are offered once a week during specified times in small groups of no more than 6 students. We offer a summer flex schedule working around vacations and other summer activities. Our schedule runs for 11 weeks from the last week in June until the first week in September. You can request dates by completing our online form or by contacting us directly at 732.625.1111 or emailing Janice@neighborhoodlit.com. Registration requires us to confirm class availability for your select dates and your payment in full at the time of registration.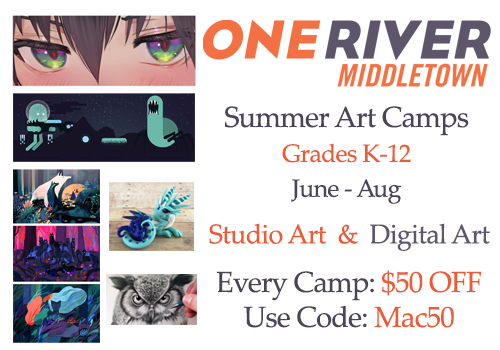 One River School of Art + Design - One River School of Art + Design - Middletown offers over 70 innovative weekly summer camps for students in grades K-12 from June thru August. Camps are packaged in half and full day options across art, digital art and design. Join us for Manga, Street Art Painting, Architecture, Illustration, Sculpture, Comic book creations, Animation, Graphic design, Game design, Photography, and MORE. Our unique project-based method provides a learning experience that is appropriate for all ages and all skill levels. As a result, our students have more fun, learn faster and create more compelling outcomes. Our state-of-the-art facility has been designed to provide an inspirational backdrop that stimulates creative engagement. We provide all of the materials to make the experience as convenient and cost-effective as possible. Enjoy $50 Off our summer camps exclusively for Macaroni Kid readers with code MAC50.

Snapology - Snapology of Monmouth County will be offering In-person and Virtual Summer Camps all summer long! In-person small group camps will be held at our Snapology Discovery Center in Shrewsbury, and at other locations throughout Monmouth County. Our Virtual Camps and Classes will be offered Monday-Friday at different times throughout the day. Join us for STEM, LEGO®, Robotics, Coding, Minecraft, Animation, and more new camps for kids ages 5-14! Our camp programs run 6/15-9/4 with options for everyone. Inspire your kids to build, explore, experiment, and socialize whether at home or with us. View the full schedule of imaginative STEM Camps with Snapology of Monmouth County here.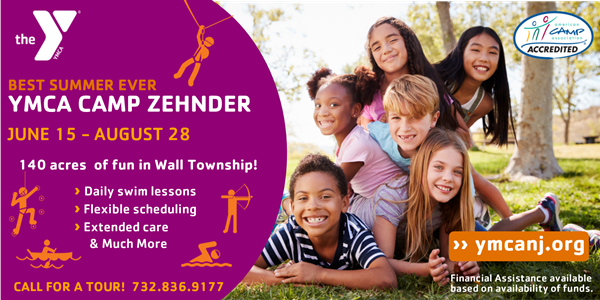 YMCA Camp Zehnder - YMCA Camp Zehnder is located on 140 acres in Wall, NJ. It's where kids 3-15 explore nature, discover new talents and activities, and make lasting friendships over 11 weeks of summer. Kids explore their potential through: high ropes adventure course, swimming, biking, archery, kayaking, fishing, sand volleyball, nature trails for hiking, music, team building, and day trips. Older campers learn about social responsibility and participate in community service projects.